Show & Tell Tuesday
I have
two quilts to share today.
One was made from a pattern in a book and the other I sort of made up myself.
Spider Web
My Spider Web quilt pattern came from the book: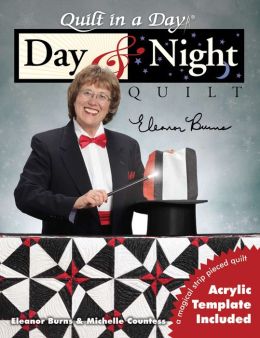 This book is readily available at many quilt shops or HERE at Barnes & Noble.
The pattern for the quilt I made can be found on page 68.
I completed Spiderweb in 2011 and it measures 55" X 72".
Grandmother's Medallion
I don't have a pattern for this quilt but it is made with 36 traditional quarter
Dresden plate blocks
turned in different ways to make the desired pattern.
I purchased this fabric in Lancaster, PA in 2009
I used a muslin fabric on the back and I quilted it with blue thread. If I could do this quilt over I would use an ecru thread. I also notice that my tension was not great. My quilting has certainly improved.
Until Next Time.....Happy Stitching!!!